Federal Media Experts Awarded the Chuvash State University with the Status of a University with a High Level of Information Transparency
Saturday, 16.11.19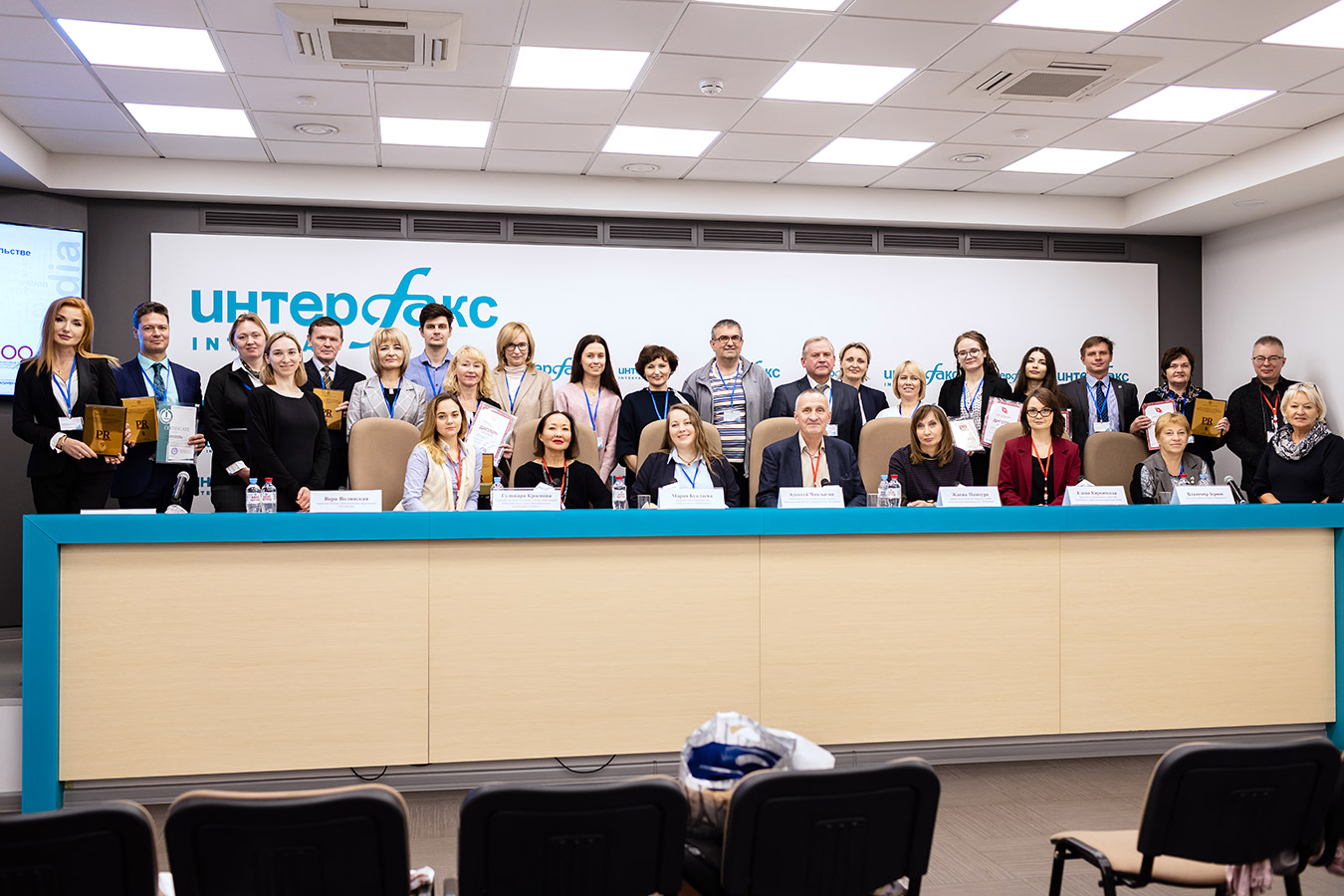 The head of press service and information Department of the Chuvash State University A. P. Danilov took part in the press conference "MEDIA-Strategies of leadership in education: corporate, national, international levels", which was held in the main office of the International News Agency "INTERFAX" (Moscow). The press conference was devoted to the results of large-scale projects in studying information activities of Russian higher education organizations "Press services of Russian universities", "MEDIA- Activity of Russian universities" and "TOP 50 MEDIA-active rectors of Russia".
The experts at the press conference were Vera Volyanskaya, an analyst at the SKOLKOVO center for education transformation, Zhanna Pampura, development director of Interfax MIG, Gulnara Krasnova, chief researcher of the center for competences of international services of educational organizations of RANEPA, Elena Karpinskaya, program Director of the Russian Council for international Affairs, Alexey Chaplygin, the head of the research center "National Universities' Rating" at Interfax MIG, and Maria Buklaeva, a coordinator of media projects of the Federal journal "Accreditation in Education".
As part of the press conference there was the ceremony of awarding the winners of the national contest "Press service of the Russian universities - 2019" and "MEDIA-active universities of the Russian Federation - 2019", the finalists for the "TOP 50 MEDIAactive rectors of Russia - 2019" were announced.
The project organizer, director of the company "Accreditation in education" Ekaterina Shigapova presented statistics: in 2019, more than 400 press services took part in the open competition "Press Service of a University". Among its winners is I. N. Ulianov Chuvash State University. It is to be noted that for five years ChuvSU holds the leadership in this contest.
The expert Commission recognized 12 universities of the country as winners of the All-Russian competition "MEDIA-activity of Russian universities-2019", including I. N. Ulianov Chuvash State University. To assess the level of corporate media activity, the expert group of the competition conducted external monitoring of information activities of the University (frequency and content of publications in regional, sectoral, Federal media concerning the educational institution, information work with target audiences, the use of modern communication technologies and tools by the press service of the University, etc.). Chuvash State University is recognized as a University "with a high rate of information transparency". It should be noted that our University was the winner of this competition last year.
At the press conference, it was also announced that the rector of the Chuvash State University A. Yu. Aleksandrov entered the TOP 50 media-active heads of Russian universities for the second year in a row. The assessment of rectors' personal media activity was based on the effective "feedback" of the head with the pedagogical and student community of his University, the level of media presence of the rector on the regional and Federal information field.